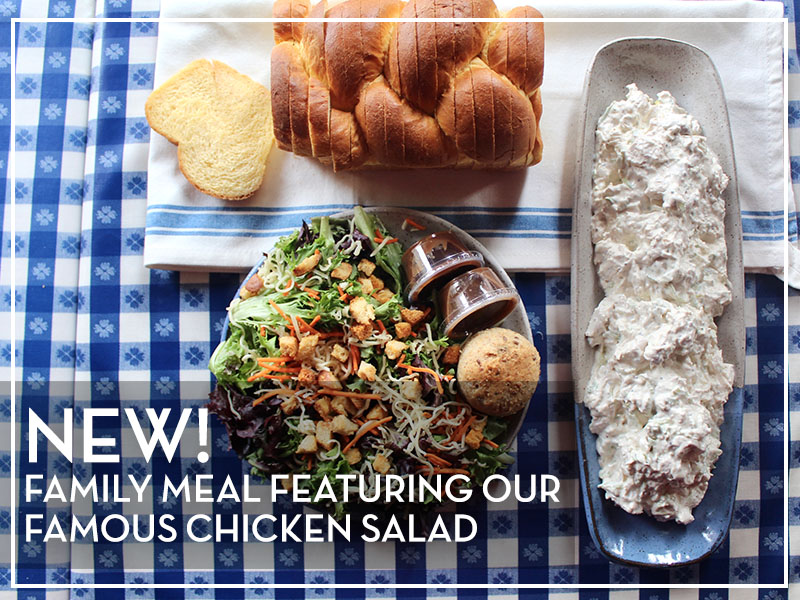 From Our Table To Yours
Introducing Merridee's Family Meals. We know how hard it can be to maintain variety at home while managing these unprecedented times. That's where we'd love to help. Choose from our special menu, call us with your order, and pick it up curbside!
  • Small Meals serving 2 – 3 or Large Meals serving 5 – 6

  • Breakfast Quiche Family Meal

  • Chicken Salad Family Meal

  • Pulled Pork Family Meal

  • Pot Roast, Meatloaf, Pot Pie, Soups and more!
No need to leave your car. Items are packaged cold for you to heat up and serve fresh at home or with 24-hour notice we'll pull straight from our ovens!
Call 615-790-3755 or click Order Online.
Place your phone order between 7AM-3PM, Mon – Sat.