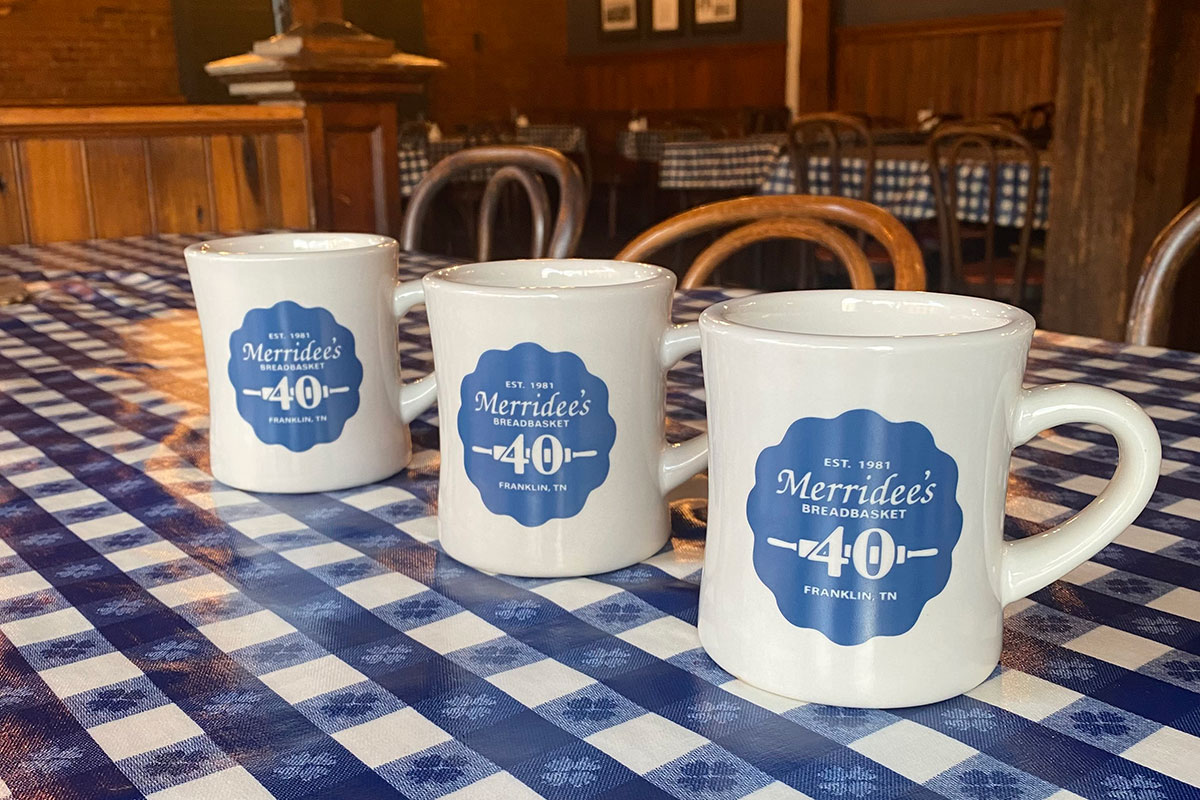 Celebrating 40 Years!
Merridee Erickson, the founder of Merridee's Breadbasket, grew up on the family farm near Winthrop, Minnesota, baking bread, pies, and sweets with her mother. She opened Merridee's Breadbasket in 1981 as a small bakery in a log cabin in Fairview, Tennessee. Merridee's became a local favorite shortly after the bakery moved to Franklin during the historic revitalization of downtown in 1984.
We're celebrating 40 years of Merridee's this year and we hope you'll stop by and celebrate with us! We have anniversary mugs and shirts available for a limited time and be watching for our special 40th Anniversary Thanksgiving and Christmas Menus.